Rococo & Dr. See
Two artists one clear vision
Our Vision
"If the eyes are the windows to the soul, we endeavor to express your nature with a creative spark that tells your story."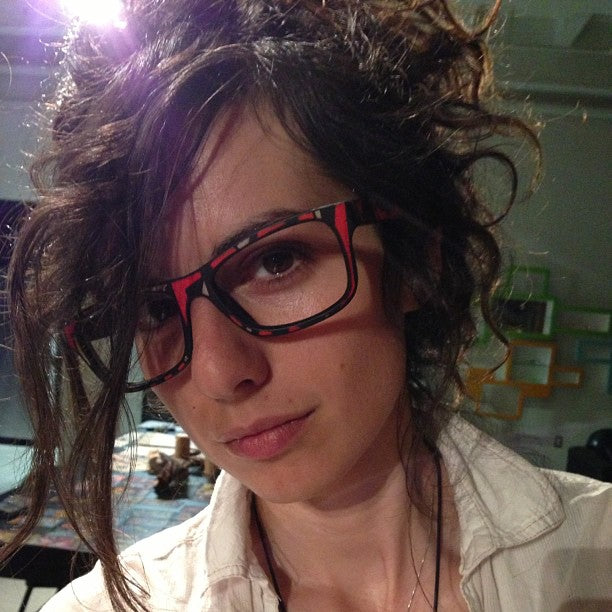 Our Story Began with Art & Love
Who We are
Dr. See, CJ Thomason, and Rococo, Irina Dragomir-Thomason, are two young artists who met in Vancouver Canada while CJ was shooting a TV show in 2008. CJ has been making eyewear since 2006, has created over 10,000 custom frames. Irina, a graduate of Emily Carr University of Art + Design, began collaborating with CJ immediately on his artworks when they met. From photography, to stories, to paintings, to eyewear, and now children, everything they do is an expression of their passion as artists and their love of life.
I remember carving my first frame which took 30 hours to make. I had been working on this project for about 6 months. Seeing the glasses in my hand was one of the most fulfilling art projects of my career.
I have been building large wood panels for Rococo's artwork since we met. I like to think of my wood eyewear as the same thing. I'm just making a canvas for her beautiful work.
Matthew 6:22
"He has filled him with the Spirit of God, with wisdom, with understanding, with knowledge and with all kinds of skills—to make artistic designs for work in gold, silver and bronze, to cut and set stones, to work in wood and to engage in all kinds of artistic crafts."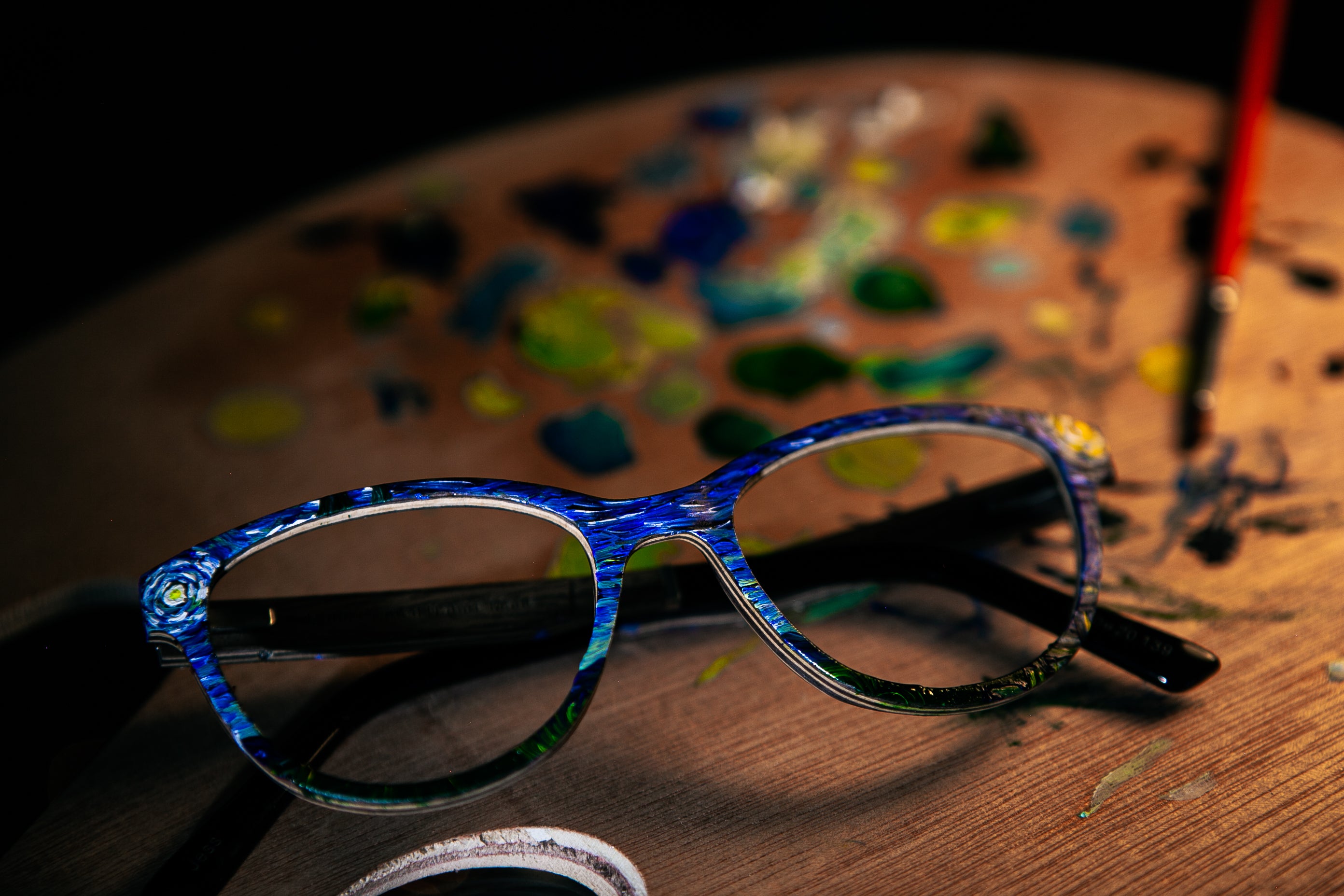 Letter to Theo van Gogh, c. September 1885
If you truly love nature, you will find beauty everywhere. God, nature, and art are one." - Vincent Van Gogh
My First Perfect Frame - Santos Rosewood
2000
My first perfect frame was hand carved out of santos rosewood in November in West Texas. It took 30 hours to carve and was one of the most pivotal moments in my art career where I truly believed I could achieve anything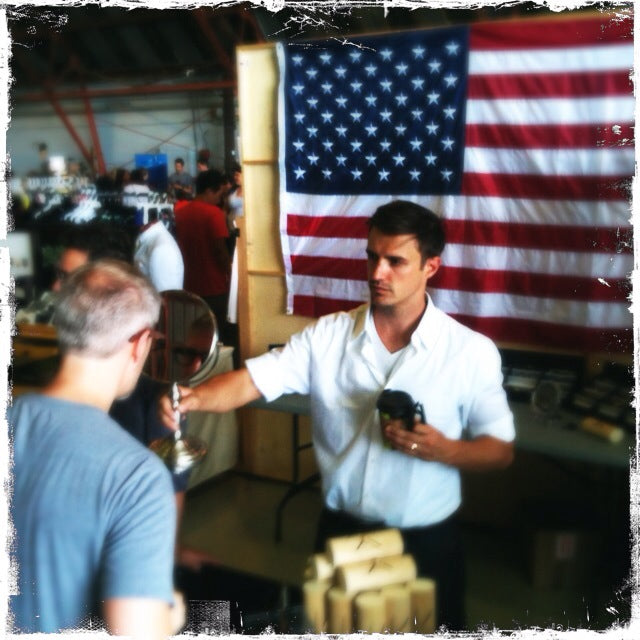 one face at a time
2010
I have tried eyewear on over 100,000 faces in cities all over the world. I am proud to have made eyewear for presidents of countries and minimum wage employees living paycheck to paycheck. Everyone deserves a crown.
My Masterpiece
2023
Rome wasn't built in a day. A journey of a million miles begins with one step. The wood glasses I am making today have cost me over 50,000 hours and millions of investment to develop and I'm honored to bring something special to the eyewear industry.
Romanian Born Artist Rococo
About Rococo
Irina Dragomir-Thomason, known in the art world as Rococo, immigrated to Vancouver at the age of 9, leaving behind the challenges of communist Romania. Growing up amidst bread lines and power outages, she learned the profound value of freedom and developed an unwavering faith in her dreams. Despite the stifling atmosphere of communism, the idea of pursuing a career as an artist remained a distant dream. Now residing in Texas with her husband and family, Irina is determined to cultivate her identity as an artist, embracing the creative freedom she once yearned for and nurturing her passion for art in her new home.