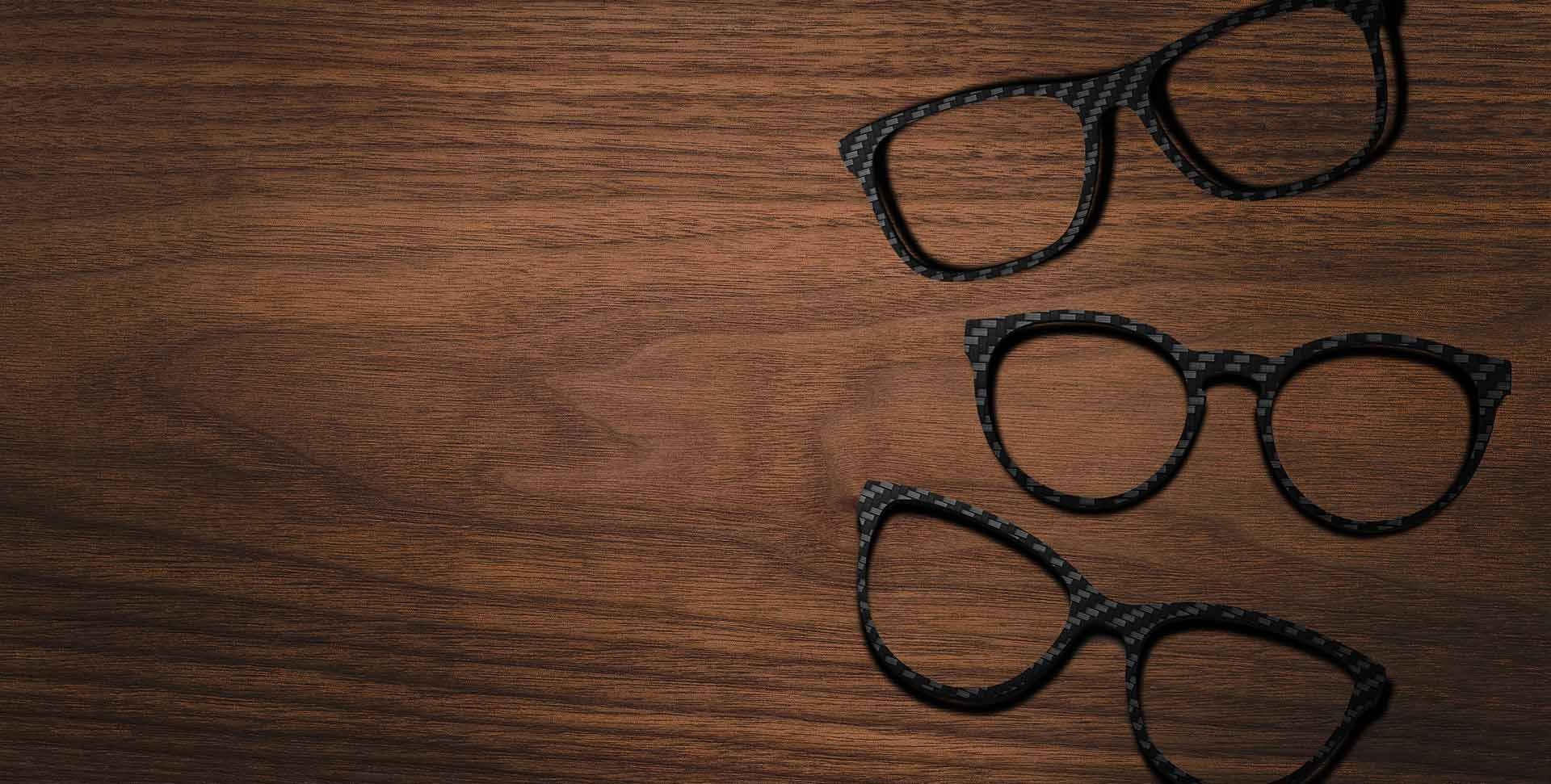 Carbon Fiber Core 7x Stronger than Steel
Durable Wood Eyewear
Crafted to Perfection, Captivating Every Gaze & Every Angle
Our Masterpiece
Behold our masterpiece frame, meticulously fashioned with 8 layers of cross-grained French cut walnut and a sophisticated carbon fiber core, embodying timeless elegance and superior engineering.
Precision, Passion, Perfection: Every Step, Every Frame
From Raw Material to Masterpiece: Crafting Our Frames"
Through the meticulous artistry of crafting our frames, transforming raw wood into a finished frame, sourced and sanded, laser cut and routed, hand sanded, hand finished. Each step is a testament to our dedication, resulting in frames that epitomize the craftsmanship and unparalleled quality poured into every frame
The Artisan Sanctuary: Behind the Mask
Believe in Things You can Not see
In each of my workshops, there hangs an eye chart bearing the powerful mantra: 'Believe in Things You Cannot See.' This serves as a constant reminder not only of my personal journey but also of my unwavering faith in God, who has intricately woven success into my destiny.